Volunteer organizations provide much-needed leadership and advocacy on the giant matters that affect our industry. In order to address the major political, economic, and wellbeing issues affecting our peers, volunteer organizations need effective volunteer leaders.

NAVTA's 2023 Leadership Summit, Sponsored by Banfield Pet Hospital®, is an exciting leadership educational program, structured to provide association training for volunteer leaders of state veterinary technician associations and specialty academies from an elite roster of professionals. This FREE program will focus on a variety of topics, such as membership marketing and engagement, how to build relationships with state legislators and veterinary boards, and how to employ best practices in the governance of not-for-profit associations.

*RACE Approval Pending - Please note you can register for individual sessions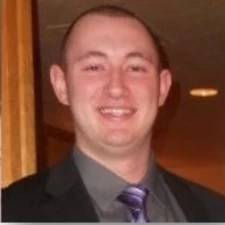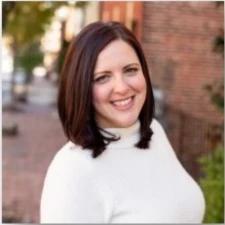 February 11, 2023 - 10:00 AM ET
Membership Marketing – Practical Approaches for Big Results
by Noah Poissant, Account Supervisor, Marketing General Incorporated
Jana Darling, Vice President, Account Services, Marketing General Incorporated
When it comes to marketing to our membership, it can be hard to know where to start. This session will help busy volunteer professionals learn how to take simple steps that can boost their membership communications with big results. Learn more about concepts such as the membership lifecycle and the practical tools to utilize to spread awareness and gain more members.

Learning Objectives:
1) Attendees will learn why membership organization prospects don't join, why members don't renew, and how to overcome these pain points.
2) Attendees will hear some of the key association-reported information from MGI's annual membership marketing Benchmarking Report (MMBR)
3) Attendees will hear from MGI on hacks and best practices that can be integrated into recruitment and renewal programs that drive immediate results.
4) MGI will share their full membership philosophy: The Membership Lifecycle, and how ti plays an integral role in the holistic approach to membership marketing

*RACE Approval Pending
Noah Poissant is currently an Account Supervisor at Marketing General Incorporated, a recognized leading firm in the membership marketing field that provides associations and nonprofits expert guidance on growing and retaining membership. Since re-joining MGI in 2015, Noah has worked with countless associations on developing marketing strategies and analytics to deliver results for his clients. With extensive experience in digital advertising, email marketing, direct mail, lead generation, SEO/SEM, and branding Noah brings a depth of expertise to help enable clients to achieve results
Jana Darling currently serves as the Vice President, Account Services at Marketing General Incorporated, overseeing the majority of the MGI agency staff. A certified direct marketer, Jana has specialized in the strategic management and execution of integrated marketing campaigns for over 15 years while building a track record of sustained success on both sides of the association/agency partnership. Focused on collaboration and relationship building, Jana has developed marketing programs for her clients that have generated nearly 200,000 new members and millions of dollars in dues and non-dues revenue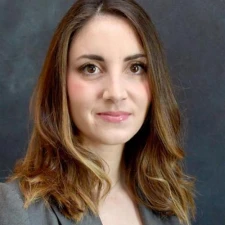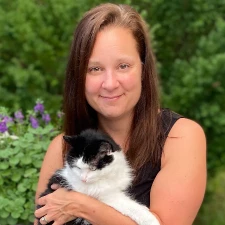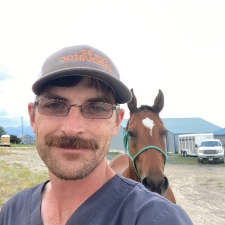 February 11, 2023 - 11:10 AM ET
Membership Engagement – Tips and Techniques from Association Leaders
Hayley Pritchard, BS, LVT, President-Elect, Alabama Veterinary Technician Association
Betsy Hensley, CVT, President, Massachusetts Veterinary Technician Association
Eli Olind, CVT, Big Sky Veterinary Technician Association
No matter how big or small your association is, when it comes to engaging our membership, we all can learn from each other! This session brings together several leaders of state veterinary technician associations to discuss the methods, programs, and tricks they have used to help encourage participation within their membership. At the end of the session there will be an opportunity for attendees to engage with the panelists and workshop various member engagement issues that are facing their associations.

Learning Objectives:
1) Attendees will learn communication tactics to employ to help engage members
2) Attendees will be able to share what kind of programs members are most passionate about and how to best harness that energy
3) Attendees will learn which communications tools are best to utilize to generate awareness and participation from members

*RACE Approval Pending
Hayley Pritchard BS, AAS, LVT is a Florida native who moved to Alabama in 2008 and currently works at Auburn University as an Animal Care Manager. She holds a Bachelor of Science degree in Animal Sciences from Auburn University and an Associate in Applied Science in Veterinary Technology degree from Jefferson State Community College. Prior to December 2022, Hayley worked as the Veterinary Technician for Auburn's University Veterinarian (institution's attending veterinarian). Previous to working for the office of the University Veterinarian, she was the General Surgery technician for Auburn's small animal teaching hospital.
An established lecturer and author, Pritchard is an active member of NAVTA and is passionate about professional growth and advancement for veterinary technicians. She became Vice President of the Alabama Veterinary Technician Association (AVTA) in 2020; President Elect in 2022 and is AVTA's liaison to the Alabama Veterinary Medical Association (ALVMA) and the Alabama Veterinary Professional Wellness Program (AVPWP).  Hayley is excited to serve the technicians of Alabama in these capacities. Hayley is married with a family of 3 fur-babies and a daughter.
Betsy Hensley, CVT has been in the veterinary field for more than 25 years and is extremely proud to be a member of such a wonderful group of veterinary professionals.  Betsy has been an active member of the MVTA for many years and most recently held the office of Vice President.  She became certified in 2005 and spent 10 years of her career as the Technical Education Program Manager at IVG Hospitals, Inc. by Ethos Veterinary Health.  In 2016, Betsy earned her Massachusetts DESE license in Animal Science and has been teaching at the high school level ever since.  She was the Department Head of the Veterinary Assisting Program at Worcester Technical High School where she worked with both Veterinary Assisting Students and Veterinary Students from Tufts University.  Betsy is currently the Credential Support Specialist at Veterinary Emergency group, is a member of NAVTA, attends CE annually, and speaks locally and regionally on a variety of topics.  She lives in Chelmsford, MA with her furred, feathered, and two-legged family members
Current President of the Big Sky Veterinary Technician Association, Regional Contact for the American Association of Equine Veterinary Technicians and Assistants, Eli Olind, CVT is a born and raised resident of Whitehall, MT.  He graduated from Eastern Wyoming College in December of 2010 with an A.A.S. degree in Veterinary Technology.  Eli has been certified through Montana and working at a mixed animal practices since 2011.  He currently works at a mixed animal practice in McAllister, MT, and does guest lecturing of Veterinary Technology at Pima Medical Institute's Dillon Campus.  Eli also currently serves on the BSVTA's legislative committee working alongside the MVMA to put licensure in place for Veterinary Technicians. In his free time, you'll find him competing at a rodeo, or out on a horse in the mountains.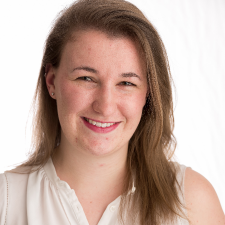 February 11, 2023 - 12:50 PM ET
How to Build Good Relationships with Veterinary Boards and Legislators
by Rachel Cole, Manager, State Advocacy, American Veterinary Medical Association
In order to protect and advance the veterinary technician industry, it is vital for state organizations to work with their state legislators and veterinary boards. Learning how to connect with legislators and boards is an essential element in beginning this process. In this session, you will learn practical tips on how to build working relationships with these bodies and understand how to work within the legislative cycle to effect regulatory and legislative changes.

Learning Objectives:
1) Explain the legislative and regulatory process
2) Persuasively and effectively communicate your own story with state legislatures and regulatory boards to encourage positive outcomes
3) Position yourself to be a trusted expert to legislators and their staff

*RACE Approval Pending
Rachel Cole serves as the Manager of State Advocacy for the American Veterinary Medical Association's Division of State Advocacy. In this role, Rachel supports the association's state-related advocacy efforts and engages with the state and allied veterinary medical associations in legislative and regulatory activities. Prior to joining the AVMA, Rachel worked in the National Rifle Association's Institute for Legislative Action State and Local Division. While with the NRA, Rachel oversaw a team of state-based lobbyists and their advocacy efforts. She also supported campaign efforts in state elections. Rachel is a graduate of the American University's School of Public Affairs in Washington, DC with a Bachelor of Arts in Political Science.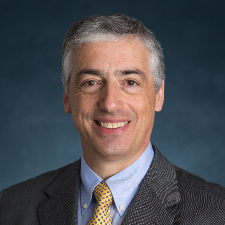 February 11, 2023 - 2:00 PM ET
Best Governing Practices for Associations and Boards
by Adrian Hochstadt, JD, CAE, Chief Executive Officer, Veterinary Medical Association Executives
By their very nature, volunteer organizations can be difficult to run. Bringing people together to advance common causes can be some of the most rewarding – or some of the most challenging – experiences leaders will have if the foundations for running their organization are shaky. In this session, volunteer leaders will learn what are the best practices their organization can employ in order to ensure their foundation is strong. This session will explore the value of associations to the individual as well as to the profession and society, provide a general overview of good association governance, discuss how to develop into an effective Board member, and some practical tips for association volunteers.

Learning Objectives:
1) learn the history and context of not-for-profit associations in the U.S.
2) Learn why individuals volunteer and engage in their professional associations
3) Learn best practices and trends in association governance
4) Learn practical engaging with your professional association

*RACE Approval Pending
Adrian Hochstadt, JD, CAE is the current Chief Executive Officer at Veterinary Medical Association Executives (VMAE), the organization for veterinary medical association executives. He joined VMAE in the role of CEO in February 2022. After earning his law degree in 1985, Mr. Hochstadt worked in governmental affairs and association management for the American Society of Plastic Surgeons, American Bar Association, and Accreditation Association for Ambulatory Health Care. In 2005 he joined the AVMA to create a program providing governmental relations support for state VMAs and other veterinary associations allied with the AVMA. In 2016, he was appointed Deputy Chief Executive Officer of AVMA. Prior to joining as CEO, Mr. Hochstadt was a long-time VMAE member and has served as president, treasurer, and director