Get access to premium CE events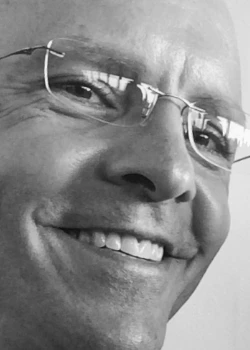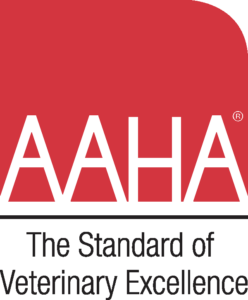 The Path to Increasing Retention in Veterinary Medicine. Getting to 90%
by Garth Jordan, MBA, CSM, CSPO
Course Description: It begins by asking the right questions. It ends with you taking action. In order to improve employee retention in veterinary practices, we must understand the primary drivers of both attrition (or, the factors driving people away) and retention (the factors that make them want to stay). In other words, it's not enough to stop pushing people out; we must also create practice "stickiness." With survey responses from over 14,000 veterinary professionals across all roles, AAHA's original research goes beyond simply defining the vet med retention challenge by identifying targeted plans to reduce attrition and improve retention. This presentation will outline clear solutions—for the whole team, as well as by role—to help individual practices and our industry at large evolve toward a new standard of 90% employee retention.
*This is an informational webinar and not eligible for CE Credit
This Webinar is FREE to NAVTA members, there is a $55 registration fee for non-members. Not a NAVTA Member? For just $20 more, you could join NAVTA for the full year and get every webinar for free!  Click HERE for more details
Garth Jordan is the CEO of the American Animal Hospital Association.  Over the past 15 years he has served in executive roles at professional associations, including three different C-level roles: Chief Operating Officer, Chief Financial Officer and Chief Strategy Officer.  This purposefully-designed diversity of experience has given Garth the opportunity to: lead diverse teams through strategic planning and successful execution; build businesses with customer-focused value propositions; and develop a well-rounded business and cultural acumen geared toward achieving an organization's goals through high-performing teams.
Garth's recent accomplishments include using Design Thinking to design and execute (a) AAHA's Strategic Plan, resulting in significant membership/revenue growth and (b) a complete digital transformation of the Healthcare Financial Management Association's business model – helping the organization grow from ~30,000 to over 90,000 members. 
Ultimately, for Garth, every day presents a new opportunity to: discover new connections, people and empathy-based ways of thinking; design new ideas that push the envelope of continuous improvement; and build and prove value for the customers and staff for whom he works.
On-Demand & Recorded Webinars
Tamara Grubb, DVM, PhD, DACVAA / December 8, 2022
Jessica M. Swewll, BAS, CVT, LVT, LVMT, RVT, CPhT

Dr. Bernard Hansen, DVM, MS, DACVECC, DACVIM (Internal Medicine) / June 7, 2022

Bernard Hansen, DVM, MS, DACVECC, DACVIM (Internal Medicine / April 27, 2022

The ABCs and 123s of the CBC
Dr. Denise Wunn, DVM, MS, DACVP, MRCVS / November 16, 2021

ARM: Attracting, Retaining and Motivating Veterinary Talent in Today's HR Marketplace
Dr. Taylor Tillery, DVM / July 22, 2021

The Latest Standards of Joint Supplements – Get Moving with Science
Kara Burns, MS, M.Ed., LVT, VTS (Nutrition) / June 24, 2021

Vet Techs in Hospice Care
Mary Berg and Rebecca Rose / October 12, 2020

The New "Abnormal": The Next Stage of Practice with Covid-19
Leslie Boudreau, BASVT, RVTg, CVPM, PHR, PHRca, SPHR and Elaine Myers, MS, RVT, CVPM

Feedback on Model Scope of Practice Language
Please DO NOT share, copy or publish (including to Social Media)

Differentiating 2yr vs 4yr Vet Tech degrees

Gaining Dental Compliance in Your Practice
Mary Berg, BS, RLATG, RVT, VTS (Dentistry)

Healthy Workplace Boundaries; Imperative for Self-Care and Career Success

Evidence-Based CPR: The RECOVER Guidelines
Kenichiro Yagi, MS, RVT, VTS (ECC, SAIM)