Get access to premium CE events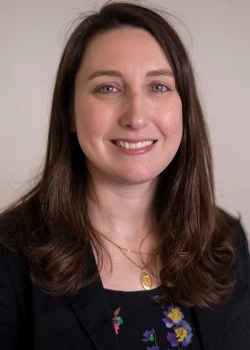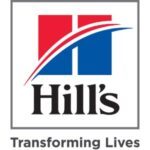 Nutritional Support of Pets with Cancer
by Catherine Ruggiero, MS, DVM, DACVIM (Nutrition)
Regardless of selected treatment options for cancer, pet parents and veterinary healthcare team members share a common goal - to ensure the best quality of life possible for the pet. Nutrition provides a unique opportunity for pet parents to exert some control over their pet's condition, and most are open to trying a new food after a diagnosis of cancer. Although most pet parents will search online for nutrition information, they still trust their veterinary healthcare team's advice and want your guidance. The challenge is knowing what food to recommend and how to manage the ups and downs of appetite that can occur during the course of treatment or disease progression. This presentation highlights the nutritional features desired for pets with cancer and includes practical tips for communicating with pet parents and establishing a nutritional protocol that supports the pet's quality of life.
*LIVE session is RACE Approved for 1 hour of CE - a recording of this session will NOT be available.
This Webinar is FREE to NAVTA members, there is a $55 registration fee for non-members. Not a NAVTA Member? For just $20 more, you could join NAVTA for the full year and get every webinar for free!  Click HERE for more details
Dr. Catherine Ruggiero is a board certified veterinary nutritionist® and Manager of Scientific Communications for Hill's. She completed her Doctor of Veterinary Medicine training at the University of Missouri in 2014. Prior to that, she received a Bachelor of Science at St. Lawrence University and a Master of Science in Biological Sciences at Fordham University. She was an associate veterinarian at a small animal veterinary practice in Upstate New York for just over three years before returning to the University of Missouri to pursue residency training in small animal clinical nutrition. Upon completion of an ACVN residency program in 2019, Dr. Ruggiero joined Hill's Pet Nutrition as a Consulting Clinician in VCS, and is currently working in the Professional Veterinary Affairs department.
On-Demand & Recorded Webinars

Tamara Grubb, DVM, PhD, DACVAA / December 8, 2022

Jessica M. Swewll, BAS, CVT, LVT, LVMT, RVT, CPhT

Dr. Bernard Hansen, DVM, MS, DACVECC, DACVIM (Internal Medicine) / June 7, 2022

Bernard Hansen, DVM, MS, DACVECC, DACVIM (Internal Medicine / April 27, 2022

The ABCs and 123s of the CBC
Dr. Denise Wunn, DVM, MS, DACVP, MRCVS / November 16, 2021

ARM: Attracting, Retaining and Motivating Veterinary Talent in Today's HR Marketplace
Dr. Taylor Tillery, DVM / July 22, 2021

The Latest Standards of Joint Supplements – Get Moving with Science
Kara Burns, MS, M.Ed., LVT, VTS (Nutrition) / June 24, 2021

Vet Techs in Hospice Care
Mary Berg and Rebecca Rose / October 12, 2020

The New "Abnormal": The Next Stage of Practice with Covid-19
Leslie Boudreau, BASVT, RVTg, CVPM, PHR, PHRca, SPHR and Elaine Myers, MS, RVT, CVPM

Feedback on Model Scope of Practice Language
Please DO NOT share, copy or publish (including to Social Media)

Differentiating 2yr vs 4yr Vet Tech degrees

Gaining Dental Compliance in Your Practice
Mary Berg, BS, RLATG, RVT, VTS (Dentistry)

Healthy Workplace Boundaries; Imperative for Self-Care and Career Success

Evidence-Based CPR: The RECOVER Guidelines
Kenichiro Yagi, MS, RVT, VTS (ECC, SAIM)