Get access to premium CE events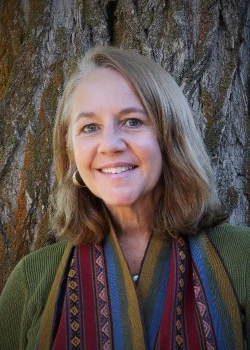 Focus on Anesthetic Safety: Diagnostics for Patients with Comorbidities – Encore Presentation
by Tamara Grubb DVM, PhD, DACVAA
Appropriate pre-anesthetic patient preparation prior to the administration of any anesthetic drugs is critical for anesthetic safety. Preparation includes evaluation of general and specific diagnostic test results, especially in patients with comorbidities like diabetes and renal disease. In this case-based session we will discuss crucial diagnostic testing and, based on the test results, will develop stabilization plans and anesthetic protocols for safe anesthesia in every practice.
Attendees will gain an understanding of the following:
*LIVE session RACE Approved for 1 hour of CE
This Webinar is FREE to NAVTA members, with a $45 registration fee for non-members. Not a NAVTA Member? Pay $60 to get Oct-Nov-Dec 2022 membership for free, get THIS webinar for FREE, AND get membership for all of 2023. What a bargain!! Click HERE for more details.​
Dr. Tamara Grubb is a Diplomate of the American College of Veterinary Anesthesia & Analgesia with a strong focus in pain management. She owns an anesthesia/analgesia/continuing education consulting practice which serves both small and large animals (VetAACE). Dr. Grubb is a national/international educator and lecturer, a certified acupuncturist, an Adjunct Professor of Anesthesia & Analgesia at Washington State and is President-Elect of the International Veterinary Academy of Pain Management's (IVAPM). She is co-author of two books, including 'Veterinary Anesthesia & Pain Management for Nurses & Technicians'. Dr. Grubb's favorite achievement is winning the Distinguished Teaching Award at two Universities.
On-Demand & Recorded Webinars

Danielle Conway, DVM / September 15, 2022

Culture of Safety - For Our Patients and Our Teams
Jessica M. Swewll, BAS, CVT, LVT, LVMT, RVT, CPhT

Danielle Conway, DVM / September 15, 2022

Question Writing: Avoiding the Common Mistakes That Can Derail Your Assessment
Dr. Bernard Hansen, DVM, MS, DACVECC, DACVIM (Internal Medicine) / June 7, 2022

Testing 101: Best Practices for Developing, Administering, and Evaluating Certification Assessments
Bernard Hansen, DVM, MS, DACVECC, DACVIM (Internal Medicine / April 27, 2022

The ABCs and 123s of the CBC
Dr. Denise Wunn, DVM, MS, DACVP, MRCVS / November 16, 2021

ARM: Attracting, Retaining and Motivating Veterinary Talent in Today's HR Marketplace
Dr. Taylor Tillery, DVM / July 22, 2021

The Latest Standards of Joint Supplements – Get Moving with Science
Kara Burns, MS, M.Ed., LVT, VTS (Nutrition) / June 24, 2021

Vet Techs in Hospice Care
Mary Berg and Rebecca Rose / October 12, 2020

The New "Abnormal": The Next Stage of Practice with Covid-19
Leslie Boudreau, BASVT, RVTg, CVPM, PHR, PHRca, SPHR and Elaine Myers, MS, RVT, CVPM

Feedback on Model Scope of Practice Language
Please DO NOT share, copy or publish (including to Social Media)

Differentiating 2yr vs 4yr Vet Tech degrees

Gaining Dental Compliance in Your Practice
Mary Berg, BS, RLATG, RVT, VTS (Dentistry)

Healthy Workplace Boundaries; Imperative for Self-Care and Career Success

Evidence-Based CPR: The RECOVER Guidelines
Kenichiro Yagi, MS, RVT, VTS (ECC, SAIM)