Get access to premium CE events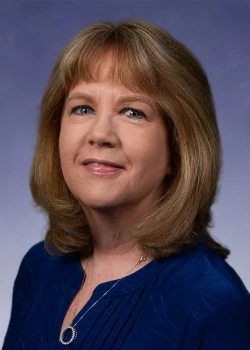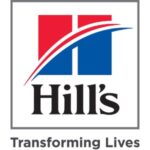 Communicating Nutrition to Pet Parents of Cancer Patients
by Vicky Ograin, MBA, RVT, VTS (Nutrition)
Course Description: Although most pet parents will search online for nutrition information following a cancer diagnosis, they still trust their veterinary healthcare team's advice and want your guidance. A team approach that emphasizes the individual patient is the key to delivering a successful dietary recommendation. This presentation includes practical tips for communicating with pet parents and establishing a nutritional protocol within your practice to help support the cancer patient's quality of life.
*LIVE session is RACE Approved for 1 hour of CE
This Webinar is FREE to NAVTA members, there is a $55 registration fee for non-members. Not a NAVTA Member? For just $20 more, you could join NAVTA for the full year and get every webinar for free!  Click HERE for more details
Vicky received her technician degree from Los Angeles Pierce College. She served in private practice for many years in California, and then 21 years ago began a career with Hill's Pet Nutrition, where she is a Scientific Communication Specialist VHCT, in the US Professional Veterinary Affairs department. She focuses on education for technicians and the health care team as well as strategy for veterinary technicians in tech schools and graduates.
In 2007, she completed a Bachelor of Science and in 2008, she completed a Masters, both in Business Administration. Vicky obtained her Veterinary Technician Specialty (VTS) in nutrition in June 2013 and serves as secretary for the Academy of Veterinary Nutrition Technicians. Vicky speaks nationally and internationally and is a published author.
On-Demand & Recorded Webinars
Tamara Grubb, DVM, PhD, DACVAA / December 8, 2022
Jessica M. Swewll, BAS, CVT, LVT, LVMT, RVT, CPhT

Dr. Bernard Hansen, DVM, MS, DACVECC, DACVIM (Internal Medicine) / June 7, 2022

Bernard Hansen, DVM, MS, DACVECC, DACVIM (Internal Medicine / April 27, 2022

The ABCs and 123s of the CBC
Dr. Denise Wunn, DVM, MS, DACVP, MRCVS / November 16, 2021

ARM: Attracting, Retaining and Motivating Veterinary Talent in Today's HR Marketplace
Dr. Taylor Tillery, DVM / July 22, 2021

The Latest Standards of Joint Supplements – Get Moving with Science
Kara Burns, MS, M.Ed., LVT, VTS (Nutrition) / June 24, 2021

Vet Techs in Hospice Care
Mary Berg and Rebecca Rose / October 12, 2020

The New "Abnormal": The Next Stage of Practice with Covid-19
Leslie Boudreau, BASVT, RVTg, CVPM, PHR, PHRca, SPHR and Elaine Myers, MS, RVT, CVPM

Feedback on Model Scope of Practice Language
Please DO NOT share, copy or publish (including to Social Media)

Differentiating 2yr vs 4yr Vet Tech degrees

Gaining Dental Compliance in Your Practice
Mary Berg, BS, RLATG, RVT, VTS (Dentistry)

Healthy Workplace Boundaries; Imperative for Self-Care and Career Success

Evidence-Based CPR: The RECOVER Guidelines
Kenichiro Yagi, MS, RVT, VTS (ECC, SAIM)