District Representative Committee
In March of 2017 NAVTA introduced the National District Representative System (NDRS), a new and exciting addition to our association's communication network. NAVTA developed the NDRS to continue to help facilitate a working communication network between NAVTA, state Veterinary Technician associations and its members.
The NDRS is comprised of 11 districts that incorporate all 50 states, as well as the District of Columbia and Puerto Rico.
Each district has an elected representative whose responsibilities include:
Cultivating a working relationship with the state representatives.
Listening and categorizing the needs of their districts, along with reporting these needs to NAVTA.
Working in conjunction with other District Representatives on national veterinary technology topics.
District Representatives will also be given the responsibility for conveying information from NAVTA to the states in their appointed districts.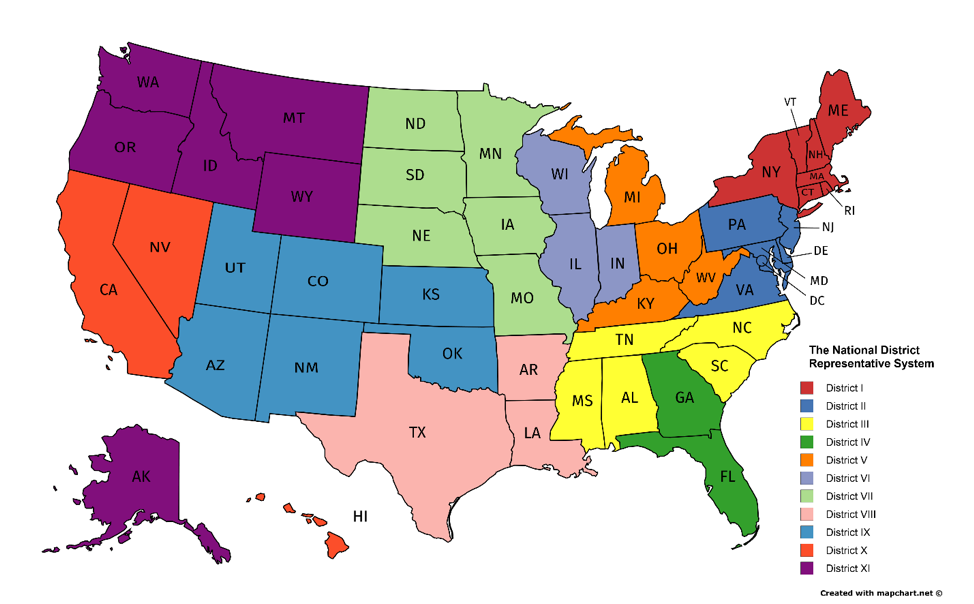 District 1
Representative:
AnnMarie Morawiak
Connecticut
Maine
Massachusetts
New Hampshire
New York
Rhode Island
Vermont
District 2
Representative:
Kathy Koar
Delaware
District of Columbia
Maryland
New Jersey
Pennsylvania
Virginia
District 3
Representative:
Melissa Entrekin
Alabama
Mississippi
North Carolina
South Carolina
Tennessee
District 4
Representative:
Tricia Gorham
Florida
Georgia
Puerto Rico
District 5
Representative:
Shelly Morris
Kentucky
Michigan
Ohio
West Virginia
District 6
Representative:
Marianne Dosmann
District 7
Representative:
Meri Durand
Iowa
Minnesota
Missouri
Nebraska
North Dakota
South Dakota
District 8
Representative:
Mandy Zachgo
District 9
Representative:
Caity Lewis
Arizona
Colorado
Kansas
New Mexico
Oklahoma
Utah
District 10
Representative:
Julie Robinson
District 11
Representative:
Ashley Byrne
Alaska
Idaho
Montana
Oregon
Washington
Wyoming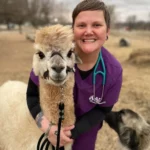 Christen Puckett-Smith, BS, RVT, LSHC-S, FFCP (Veterinary)
Committee Chair
AnnMarie Morawiak
Ashley Byrne
Christie Myers
Tricia Gorham
Melissa Entrikin
Marianne Dosmann
Julie Robinson
Meri DuRand
Mandy Zachgo